Chicken and Snow Pea Stir-fry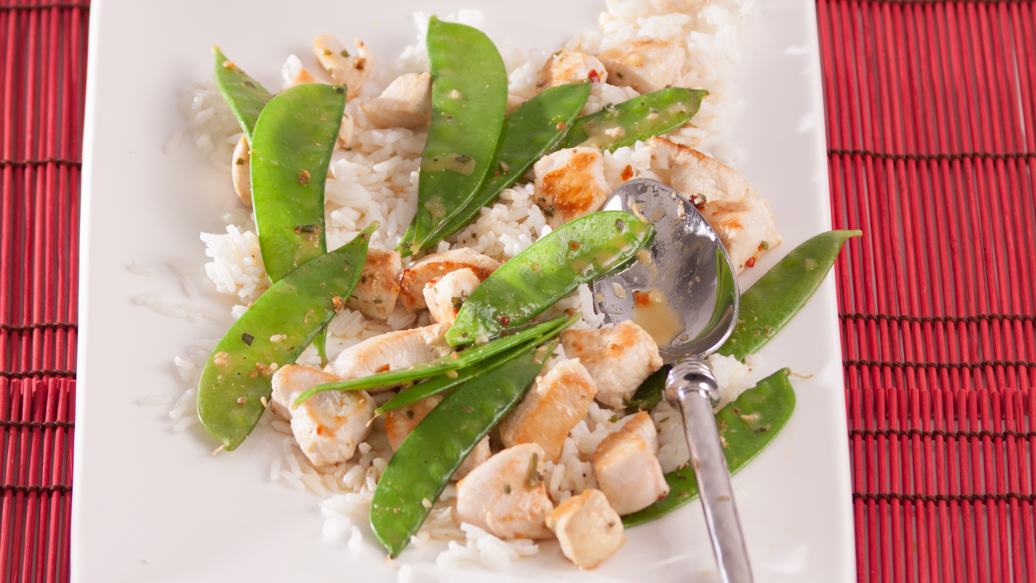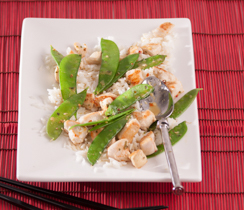 Mix chicken with oil and Asian Stir-fry Seasoning.
Heat Frying Pan (10") to medium and add chicken. Stir-fry for about 5 minutes, add Bouillon and bring to a gentle simmer.
Add snow peas and cook until tender and liquid is reduced by about half. Sprinkle with sesame seeds and serve.
Tip: Make this a sweet and sour stir-fry by adding chunks of canned pineapple and a generous drizzle of white or cider vinegar towards the end of cooking.Try Epicure Thai Seasoning instead of Epicure Asian Stir-fry Seasoning.
| | |
| --- | --- |
| Nutritional Serving Size | Per serving |
| Calories | 260 |
| Fat | 9 g |
| Saturated Fat | 2 g |
| Transfat | 0 g |
| Cholsterol | 95 mg |
| Sodium | 90 mg |
| Carbohydrates | 6 g |
| Fibre | 2 g |
| Sugar | 2 g |
| Protein | 37 g |